You have decided that it is time to get a new garage door opener. The selection of models is extremely wide so it pays off to be prepared when shopping. Remember to decide on the horsepower based on the weight and size of your door. When it comes to selecting between chain drive, screw drive, and belt drive devices, you should consider the noise level and maintenance requirements which are acceptable to you as well as performance, functionality, and durability. Once you decide on the basic features and capabilities, it is time to focus on the remaining features.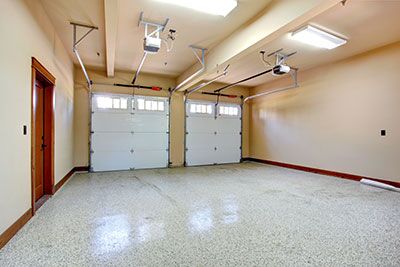 Making the Best Choice
While the automatic reversal mechanism and the safety sensors are now standard for all electric operators, this is not the case with features which are responsible for safeguarding the device. It is definitely a good idea to get a unit which has a safety shut-off mechanism. This mechanism recognizes changes in the system which results from broken, damaged or malfunctioning garage door parts. Its job is to protect the opener from potential damage by stopping the device's operation whenever it is in danger. This particular feature can save you a lot of money and hassle.
Definitely opt for a device with rolling code technology. It works to change access code automatically after each use of the garage opener remote, eliminates the risk of a burglar learning the code, and accessing the garage. This feature is becoming more common, but you have to check for it specifically just to be on the safe side.
A technology for preventing frequency interference is another highly useful feature to have. It ensures the clicker will always open the overhead door and helps to prevent accidental opening and closing triggered by other transmitters which are in close proximity. This type of technology contributes greatly to safety and security.
Many outdoor lights now feature motion detection sensors. You can readily get an opener with such lights that end your search for the switch every time upon entering the garage. Besides, any intrusion into the garage will be more easily noticed.
While backup batteries are still offered primarily as additional accessories, the skilled technicians of Garage Door Repair El Sobrante explain they are among the most practical features. When such a battery is installed, it eliminates the need for opening the door manually in case of a power outage. It can be invaluable in case of harsh weather conditions.
Shop around to get the ideal chain drive, screw drive or belt drive garage door opener.